The Grant Thornton difference
Grant Thornton
Why Grant Thornton ?
At Grant Thornton, talented people are at the heart of our strategy and drive all of our successes in more than 135 countries. We have a genuine interest in unlocking your potential for growth, allowing you to develop your career, and creating value for clients across our global organisation.
With our unique culture and opportunities, our organisation is a place where you can grow. Wherever you are in your career, we help you to make a difference every day.
We pride ourselves on being a values-driven organisation and our people are passionately committed to these values.
We have six CLEARR values that underpin our culture and are embedded in everything we do.
Collaboration:

ask for help, give help – we work well together

Leadership:

have courage and inspire others – we challenge each other to be the best we can be

Excellence:

find a better way every time – we never get complacent

Agility:

think broadly, act quickly – we thrive on change

Responsibility:

use influence wisely – we own our actions

Respect:

listen and understand, be forthright – we create honest relationships
Be part of a high-performance culture
We strive to deliver our best at our day-to-day work. We are always looking for people who share our ambitions, have the right skills and competencies and want to make a difference with clients, in their workplace and in their communities.
Get ready to spend each day engaged in challenging work that matters, working with a team of professionals dedicated to delivering excellence and developing the expertise and leadership to succeed in any market environment.
You'll be encouraged to approach every challenge using reason and instinct combined with technical excellence, rigour, intuitive judgement and insight.
Experience these with us:
meaningful and challenging work
support in learning and development for professional growth
a great environment where our people are connected and appreciated
a culture of pride by enhancing our reputation in the marketplace
Work/life balance
We strongly encourage our employees to have a healthy work/life balance. Our firm's Health and Social Club actively organises an exciting variety of events such as gym classes, annual trips, and annual dinner so that our employees may enjoy some leisure and most importantly get together to foster teamwork and unity.
Award Winners
We know Grant Thornton is a great place to work and a number of industry experts agree. We have won several prestigious awards across the globe for our efforts to help our people thrive in their careers.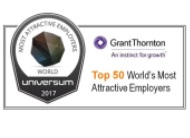 UNIVERSUM - ONE OF THE 50 WORLD'S MOST ATTRACTIVE GLOBAL EMPLOYERS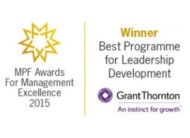 BEST PROGRAMME FOR LEADERSHIP DEVELOPMENT IN 2015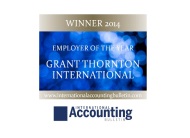 IAB EMPLOYER OF THE YEAR 2014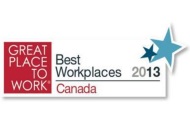 BEST WORKPLACES 2013 (CANADA)